Using Australian Made Steel.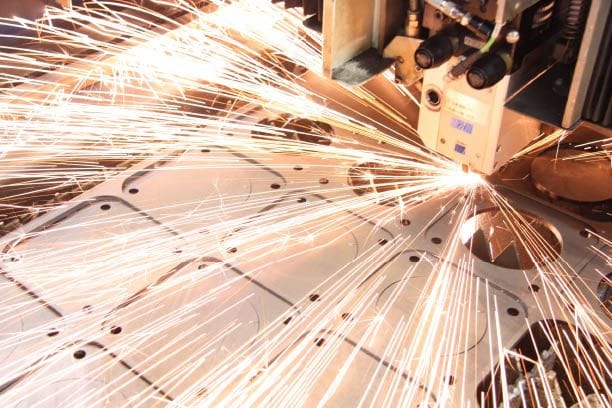 Laser Wizard's success has largley come from Ron's original motto "precision cutting on time". Having recently commenced utilising TRU-SPECTM Coil Plate steel from BlueScope Sheet Metal supplies in their laser cutting processses it's a service quality the company's been able to drive home even more to customers, according to Lawrence Thomson of Laser Wizard.
Although BlueScope Sheet Metal Supplies have only been dealing with Laser Wizard for a relatively short period of two years, the company has already made a huge impact on Laser Wizard's laser cutting operations and impressed from the start as a supplier they could rely on.
"The steel industry's a very competitive one, there are so many differernt companies out there spruiking different kinds of prodcuts each with their own 'apparent' set of qualities and benefits" Lawrence Said.
"At Laser Wizard, we've always sought steel plate with consistent properties and available at a competitive price. We've always relied on our suppliers to offer next day delivery so that our lead times are in line with our customers' requirements".
"I can honestly say BlueScope Sheet Metal Supplies became an important supplier to us when they began to supply TRU-SPECTM coil plate steel. It's a premium quality Australian made product available at a price on par with some suppliers who just offer standard steel plate.
"The TRU-SPECTM Coil Plate steel product immediately stood out to us because of its unique qualities. When we laser cut our steel plates we create long narrow paths. With ordinary Coil Plate the internal stresses can tend to cause the steel parts to cutl up during the cutting process, this is not the case with the TRU-SPECTM Coil Plate steel.
"what we've always strived to do - and what's won us many jobs - is relay to our comstomers that we can deliver value for money by maximising the number of parts we can cut from a single plate of steel. If we're able to nestle parts closer together and not have them curl up, it will enable us to keep our costs down and in turn product lower cost parts for our customers".
Lawrence said what has also set the product apart from the steel plate used in the past was the consitency of its quality and presentaion when delivered.
"we've foudn TRU-SPECTM Coil Plate steel to be very sonsistent in terms of strength whiich is very helpful with regards to bending and folding. There's very little - if any - deviation in the material's hardness which reduces amount of adjustments and down-time on machinery due to variance in material and thickness" he said.