Robotics Cup 2019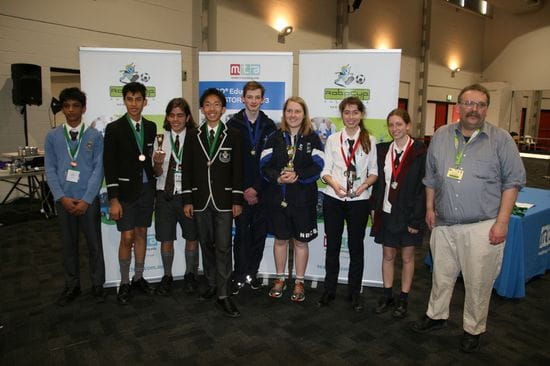 Nurturing young minds is an integral part of Laser Wizard's philosophy. With this being said, we offer a lot of support to the Robotics department at Fort Street High School (FSHS). This High School offers a range of programs including Robotics, which aims to educate the next generation of engineers. Not only do these enthusiastic students actively work on robotics within their school, but they also compete in numerous competitions.
Laser Wizard has aided FSHS Robotics by providing materials that the children may need, this is inclusive of:
Aluminium cuts for omniwheels
Plasma cutting services
Aluminium sheet metal
Necessary components

With all of these materials, the children have been able to compete, stress free in various competitions at an international and state level. In a recent competition, RoboCup Junior NSW State Finals, FSHF entered 9 teams consisting of 2-5 members, from years 8-12 in four divisions: Open Rescue, Secondary Rescue, Open Maze and Lightweight Soccer. They continued their streak and achieved the below standings:
2nd place, Open Rescue Line Division, TEAM ductAPE (Gabriel Thien, Felix Fan, Xavier Cooney)
3rd place, Open Rescue Line Division, TEAM Space Monkeys (Yash Agarwal, Carlo Famularo, Pranav Rao, Jacob Joseph)
2nd place, Open Rescue Maze Division, TEAM Ariadne (Cristina Koprinski, Amelie Skelton)
Innovation Award, TEAM ductAPE (Gabriel Thien, Felix Fan, Xavier Cooney)
Soccer Honourable Acknowledgement, TEAM X-MANkey (Manit Anand, Felix Fan, Xavier Cooney, Gabriel Thien)
As well as placing 4th, 7th, 10th, 12th in Open Rescue Line Division and 4th in Lightweight Soccer.

A big well done to all the student's hard work and dedication to the robotics field, we can not wait to see you all become great engineers one day!
Author:Laser Wizard