Laser Wizard to Attend Sydney Build Expo 2020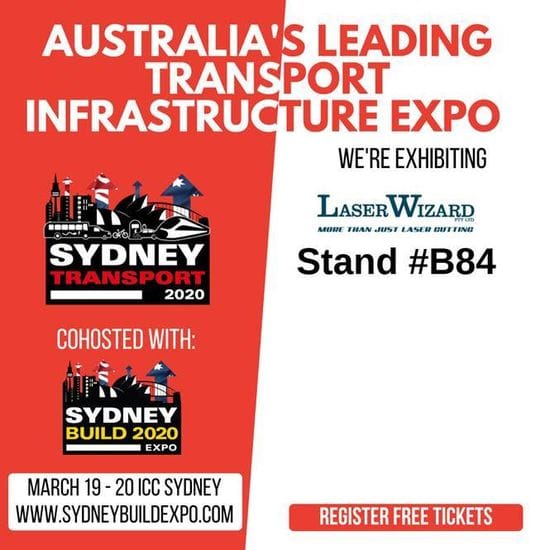 The Sydney Build Expo is recognised favourably as Australia's leading construction, architecture and infrastructure expo. It's also known as the best-attended B2B construction trade show in Australia and is part of award-winning event organiser, Oliver Kinross's global expo series in the construction industry. Sydney Build Expo is undoubtedly a prestigious, credible event for businesses and others interested in the construction, architecture and infrastructure industry.
This is a two-day long event, with the CIVENEX infrastructure exhibition & Sydney Transport expo co-hosting alongside, all taking place from the 19th - 20th March 2020, at the ICC Sydney on Level 4 in Halls 5-7.
Over the course of the expo, there will be 21 summits across a range of industries within Construction, Infrastructure and Architecture verticals, 300+ accredited industry presentations, 350+ exhibitors, with a broad range of networking opportunities for 10,000+ construction professionals. All of this will take place across eight main stages in the venue.
Have you ever wondered why exhibitions are still popular in 2020 despite our access to the internet? To put it simply, Sydney Build Expo 2020 offers a twofold opportunity for businesses to build network relationships and to gauge their competition, as well to build on their brand awareness effectively. This is achieved through live, meaningful interactions with their target audience and other professionals at the event.
According to the Exhibition & Events Association of Australia, 80% of trade show [expo] visitors are personally involved in buying the products or services at the show, another reason to justify attendance!

This year, Laser Wizard are proud to announce their participation to showcase the diversity of their products and services, all of which strive to support their clients within the construction, infrastructure and architecture industries.

Laser Wizard will be located on the on B84, please feel free to come visit us!
Author: Laser Wizard